The Finest Asphalt Paving in Shelbyville
You're in the process of building a new home in Shelbyville, KY. Or maybe you're one of the many local business owners expanding your enterprise? In either case, you need an asphalt expert like Ezzie Harrison Asphalt Paving, Sealcoating, and Repair to pave a new driveway or parking lot for your property.
As a five-star rated asphalt company, we've spent the last 25 years working with residential and commercial property owners to pave the way for their driveways, parking lots and other blacktop surfaces. Homeowners and business owners rely on us for the highest quality asphalt paving services, alongside comprehensive repair work.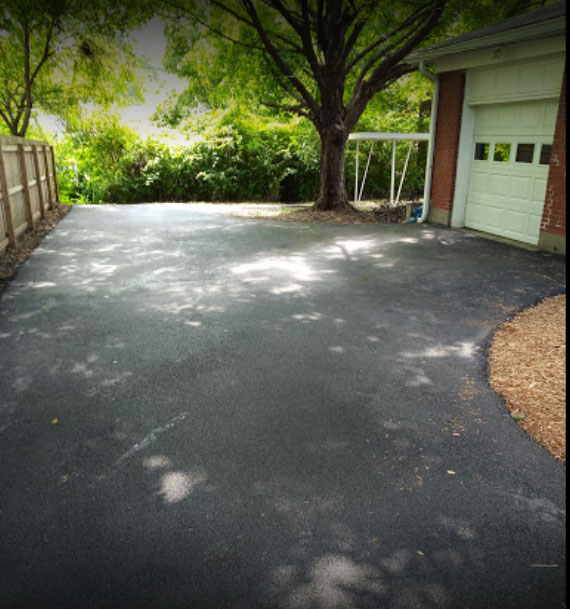 No Asphalt Project is Too Big or Small
We welcome all jobs. We're happy to apply sealcoating to a residential driveway one day and the next, begin paving a large parking lot at a commercial facility. Working with local homeowners and business owners allows us to serve the Shelbyville, KY community as the best resource for anything related to paving, protecting and repairing asphalt. We want you to rely on us for all your asphalt questions and needs.
Paving to Protection to Repair
Asphalt has a certain lifespan. From paving to repair, you can count on us to handle everything when it comes to your blacktop surfaces. We'll complete the initial paving job and add any striping. Every few years, call us to apply sealcoating to your driveway or parking lot to provide that extra layer of protection that minimizes damage caused by water, oils and UV exposure.
When your blacktop requires repair, we're there to eliminate cracks, potholes and other symptoms of distressed asphalt. From paving to protection to repair, we've got you covered.
Our Work Speaks for Itself
Since 1995, we've maintained a five-star rating by providing the best quality service and work. From asphalt paving to repair, we're your single source for all things asphalt. Rely on us for any project and we promise results that stand the test of time and the elements, uplifting your property's appeal and bringing it unparalleled utility.