Paving Contractor in Louisville, KY
Ezzie Harrison Asphalt Paving, Sealcoating, and Repair is a five-star paving contractor in Louisville, KY, known for our quality asphalt paving and repair services. Residential and commercial property owners trust our 25 years of experience and call us when they need paving, repair, striping, sealcoating and anything else asphalt-related. We're your all-in-one resource for all things paving.
Complete Asphalt Services, No Matter the Project
From small residential jobs to long-term commercial projects, Ezzie Harrison Asphalt Paving, Sealcoating, and Repair takes pride in treating each customer with the same level of professionalism and service. Whether we're paving a new parking lot for your company or repairing your home's aging driveway, you can rely on our industry expertise to ensure stunning results. Let us show you what impeccable attention to detail looks like!
We can pave any surface and repair your asphalt, regardless of the circumstances. Since 1995, we've seen every kind of asphalt distress you can imagine and have hands-on experience repairing these issues. No pothole is too deep or crack is too wide for us to fix! From hot crack filling and resurfacing to sealcoating that protects your investment for years to come, our mission is to preserve a surface that's level, stable and reliable.
Our abilities go beyond paving and repairs. For parking lot paving projects, we can handle all your striping needs—from clearly delineating parking spots to ADA-compliant striping, we handle everything you need to create a safe lot for customers and employees to use day in and day out.
We've been the go-to paving contractor in Shelbyville, Simpsonville and Louisville, KY for more than two decades. From small projects to big ones, new paving to repairs, we're ready to take any asphalt job you throw our way. Let's get to work paving your new driveway or parking lot, or repairing your existing blacktop.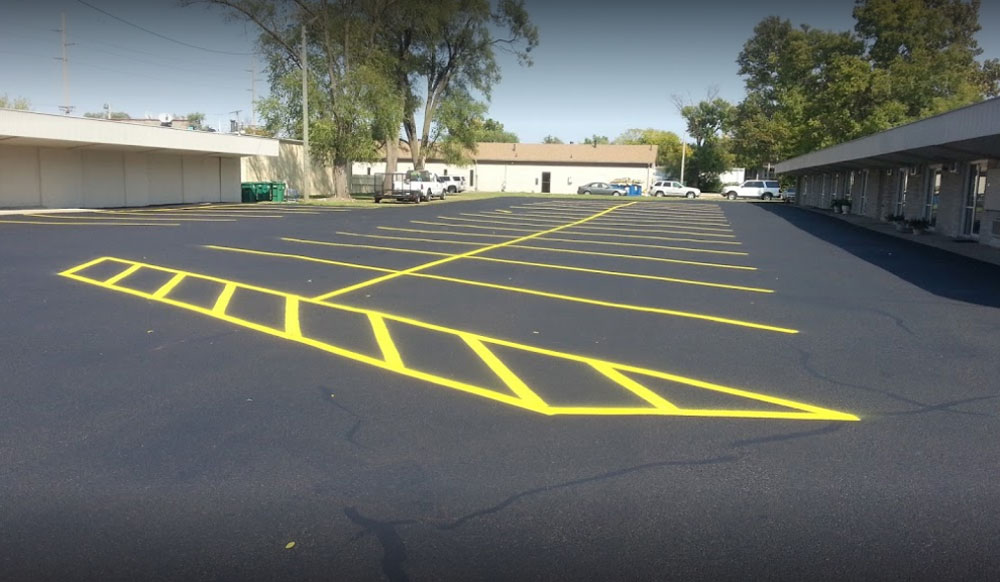 We offer complete asphalt services across Louisville, KY, from paving to repairs.
Established in 1995, we're a proud member of the local business community.
We work with residential and commercial clients. No job is too big or small for us.
We've never earned anything less than a five-star review from our clients!
We're known throughout Louisville, KY for our professionalism and service.
Proven Asphalt Professionals
Find out for yourself why customers call us for all of their asphalt paving and repairs. Get in touch today to discuss your project and get a free estimate on asphalt services, from trusted pros.
We provide driveway and parking lot paving for home and business owners in:
Louisville, KY
Simpsonville, KY
Shelbyville, KY
Middletown, KY
St Matthews, KY
Shively, KY
Seatonville, KY
Wilsonville, KY
Prospect, KY
Crestwood, KY
Clarksville, IN