Asphalt Pavers in Simpsonville, KY
Properties across Simpsonville, KY rely on asphalt surfaces—from home driveways to workplace parking lots. At Ezzie Harrison Asphalt Paving, Sealcoating, and Repair, we understand that blacktop must remain safe and durable for many years. That's why homeowners and companies hire us for their paving needs.
We've spent 25 years familiarizing ourselves with the best practices for working with asphalt, from paving new surfaces to repairing older ones. We put this knowledge to work when someone hires our asphalt paving company for a job. Our expertise encompasses everything involved with paving, protecting and repairing blacktop surfaces.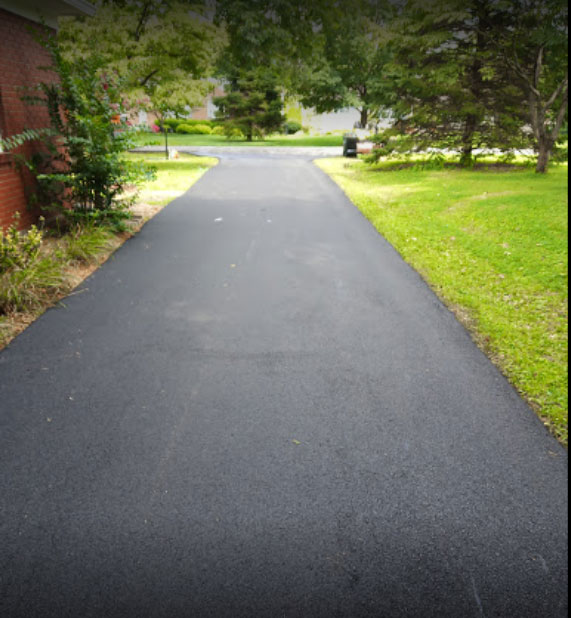 We Welcome All Paving Projects
As a five-star contractor, we gladly accept all asphalt paving and repair projects. Never hesitate to reach out to us about an asphalt job, big or small, simple or complex. Our team approaches every task with the highest level of professionalism and quality, whether it's a residential driveway or a parking lot at a major commercial building site. We do it all!
From New Paving to Asphalt Repair
Rely on us for everything related to your asphalt paving services. We'll pave your new surface, apply sealcoating and handle repairs over the years. Never worry about finding a contractor to take the job—we're always available to pave, protect or repair your blacktop. From laying the aggregate and paving the surface to crack filling and sealcoating, your surface is in good hands with us.
We Deliver Unbeatable Quality
As a top-rated contractor in Simpsonville, KY, we're proud to provide the highest quality paving and repairing services to residential and commercial property owners. We've always received five-star ratings from our clients because we exceed expectations with every job. Our finished work speaks for itself: impeccable, clean and reliable. When we finish a project, you'll find excuses to go outside to admire your new or repair blacktop!
Choose the Best in Simpsonville, KY
People look for a single solution when it comes to asphalt projects. They want one contractor in Simpsonville, KY to do the job right, the first time around. That's why homeowners and business owners hire Ezzie Harrison Asphalt Paving, Sealcoating, and Repair. Get in touch with us at 502-333-5476 to discuss your asphalt paving and repair needs.