Asphalt Paving Services in Louisville, KY
When property owners have driveway and parking lot paving work in Louisville, Shelbyville, Simpsonville, Wilsonville, or Whitfield, KY, they know to contact Ezzie Harrison Asphalt Paving, Sealcoating, and Repair. With 25 years of industry experience in paving services, we're your all-in-one company for all asphalt paving and repair services.
Proof of our excellence is in the feedback we get from our customers after every project we take on. There's a reason we only receive five-star reviews! When you hire our paving contractors, we bring the highest level of professionalism and quality to the job. Whether it's a driveway paving project for a single-family home or a brand-new parking lot for a shopping center, we can handle any job regardless of size.
Asphalt Paving: Pave the gravel driveway at your home. Add the new parking lot paving your industrial facility needs for its employees. Whatever the project, we can pave a stunning blacktop surface to exceed your expectations. Our work stands up to time and the elements, giving you the most bang for your buck in a paved surface investment.
Asphalt Repair: As asphalt ages, your surface may require repair. Potholes, cracks, crags and crumbling asphalt are hazards that'll only get worse. We understand the wide variety of asphalt damage and equip ourselves with the highest quality products and tools to fix these issues.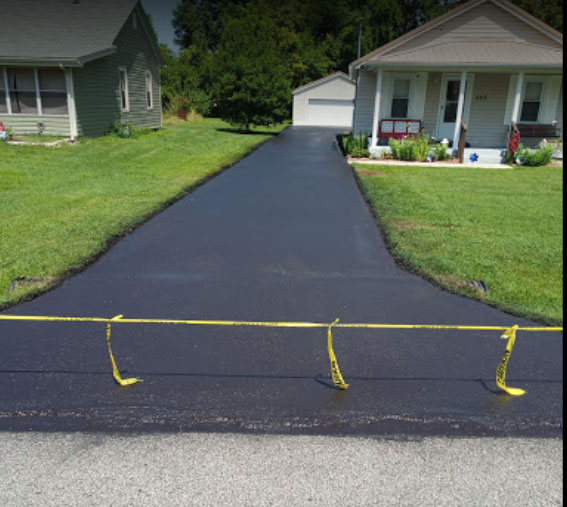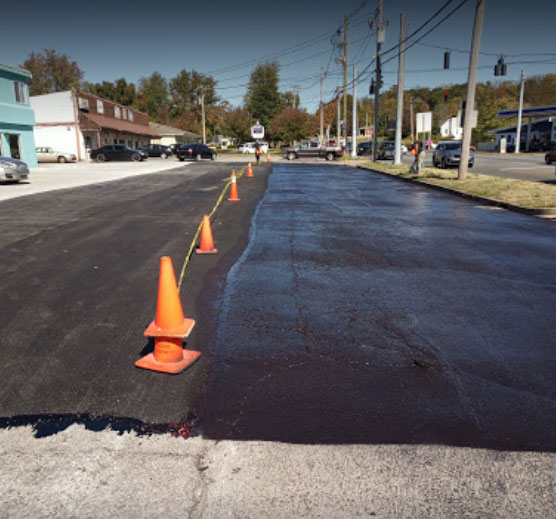 Sealcoating: Applying sealcoating to an asphalt surface prolongs its lifespan. This coating protects your asphalt from the negative effects of moisture, motor oil and ultraviolet rays. Call us to sealcoat your black top. Our black topping will add years to its life.
Striping: Add the necessary demarcations and symbols to your parking lot, to direct traffic and maintain order. We practice ADA-compliant striping for parking spaces, directional symbols and more. You can see our work on paved surfaces across Louisville, KY!
Hauling: Asphalt paving requires a base aggregate—usually gravel. With our hauling capabilities, we transport gravel or stone to the worksite, so progress on your job can continue. We also offer standalone hauling for other projects.
Contact Us
Working with Ezzie Harrison Asphalt Paving, Sealcoating, and Repair means you have a partner for your asphalt paving services. Call us at 502-333-5476 now to discuss your asphalt paving or repair needs.